PER-FIL® Industries Auger Fillers
American Made Powder Filling Equipment
Established in 1974
Contact Us
What type of Auger Filler
do you need for the job?
PER-FIL Industries manufacturers a wide range of high-quality Auger Filling Machines and Equipment
Why choose a PER-FIL® Auger Filler?
There are many Auger Filling Machine options today. If you require a powder filling machine Made in the USA, with Heavy-duty construction and a manufacturer with unmatched Application Knowledge, PER-FIL has the right solution for your next project.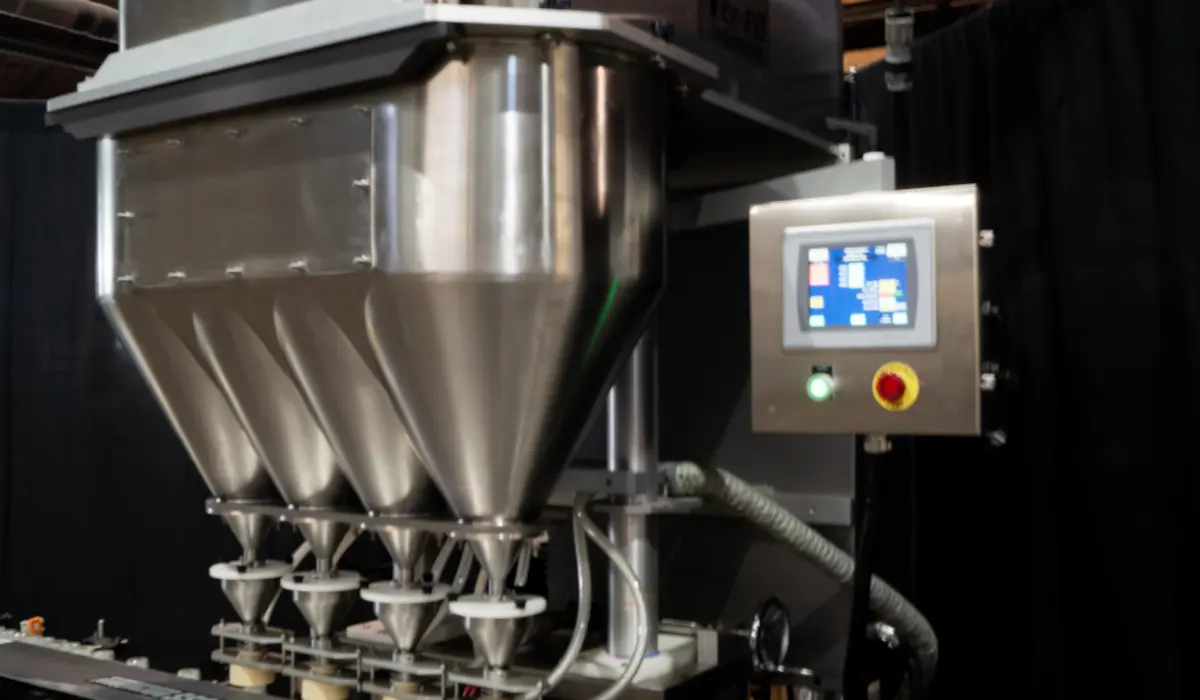 If you have an upcoming project...
...we would be happy to provide a complimentary review of your application and recommend that best Auger Filling solution. Our 49 years of application knowledge will help us understand your goals and recommend the most suitable powder filling machine or Turnkey Packline.
Contact Us
---
VIDEO: Multi-spindle Automatic Auger Filler
Model Micro-6C
Inline Multi-spindle Auger Filler fills fine powders and granules into multiple rigid containers simultaneously
---
PER-FIL® Builds an Auger Filler for Every Application
Serving the Pharmaceutical, Food, Chemical, Toner, Cosmetic, Nutraceutical,
Household Consumer, and OEM Industries since 1974